Could A Green Mortgage Get Landlord's A Better Deal?
Date Published:16/08/2021
Green Mortgages can benefit both landlords and the environment.
In today's world, people are becoming more environmentally conscious. As more technology is being developed, more eco-friendly alternatives are becoming available, making the choice to go green a much easier one in 2022.
The housing market is no exception. Today, some lenders are offering special mortgage deals to buyers or landlords who are purchasing energy-efficient homes. These preferential offers act as an incentive to buyers, as the lower rates of interest or cashback could make a big difference to what kind of property they can afford.
So, what are these special green mortgages deals all about? Could this kind of mortgage be for you? And can it be used as a landlord mortgage?
What is a Green Mortgage?

Launched by Barclays in 2018, the Green Mortgage has become more commonplace amongst high street lenders, and many banks now offer them.
Suppose a buyer can demonstrate that the residential property they are purchasing meets a certain environmental standard. In that case, mortgage providers will reward them with either a lower interest rate or an increased loan amount.
This benefits lenders because green homes are regarded as 'lower risk' investments. This is because they're cheaper to run day to day, which increases the likelihood of the borrower being able to afford their mortgage repayments.
Green buildings are also regarded to have a higher value overall in today's market. With people becoming more and more environmentally conscious, it's predicted that less efficient buildings will become much less desirable in the near future and therefore, fall in value. Thus, green homes are now regarded as lower risk investments.

Who is eligible to apply?

As always, terms and conditions will vary from lender to lender. However, generally speaking in order to qualify your property will have to obtain a minimum energy efficiency rating.
For example, you will only be eligible for a Green Mortgage with Barclays if your property achieves an energy efficiency rating of 81 or above or an Energy Performance Certificate (EPC) at bands A or B. Other lenders will differ, so it's best to do your research.
If you want to buy a property with a Green Mortgage but it doesn't meet the energy standards specified, don't worry. Most lenders will accept buyers who commit to renovating an existing building in order to meet the efficiency requirements. This includes new builds and self builds, which will be required to have a Predicted Energy Assessment (PEA) before they're finished.
Upgrades to consider that will raise your EPC band include:
Sustainable power installation, such as solar
Window replacements or upgrades
Boiler upgrades
Installing air source heat pumps
Installing electric car charge points

What are the benefits?

Some of the benefits of purchasing a green home are:
Discounted residential mortgage rates
Elevated peace of mind in terms of your carbon footprint
Increased energy efficiency and lower running costs
Improved health
Lower home repair costs
Likely to maintain or increase in appeal
For landlords, a Green Mortgage could help optimise their rental income even further.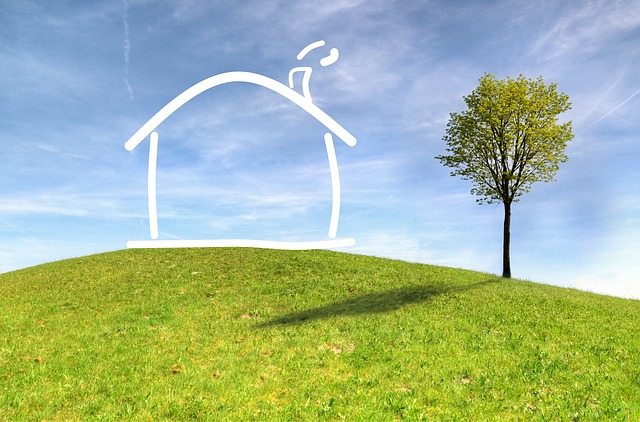 How does a Green Mortgage help the environment?

As the climate crisis becomes more urgent, there is a need to decrease energy consumption in residential buildings drastically. As laid out in the Paris Agreement, there is a need to increase eco-friendly building renovation by 1% to 3% per year.
A Green Mortgage unlocks finance options for carrying out these renovations, inviting the private sector in; mortgage banks and lenders enter into the campaign for green homes.
These schemes also work to put green renovations at the forefront of the buyer's mind. Often new owners of a property will carry out some form of renovation after a new purchase. This mortgage offer reminds the buyer of their options and offers the incentive of lower mortgage payments to consider a green renovation further.

What's the process of applying for a Green Mortgage like?

Applying for a Green Mortgage is similar to applying for a standard residential mortgage.
The main difference is that you'll have to provide the PEA or EPC from your house builder to your mortgage adviser. Once you've done that, they'll check if you're eligible for a Green Home Mortgage.

Can I get a buy-to-let mortgage this way?

You can, but it's less common. Despite there being a demand from landlords, only a few lenders offer Green Mortgages to those purchasing or letting rental properties.
Some lenders offer further advances for landlords to renovate their existing properties, raising their EPC rating and improving the energy efficiency of their rentals. From there, it's possible that your mortgage rate could be recalculated to incorporate the discount.
If you're a landlord who is considering a buy-to-let mortgage, don't hesitate to get in touch with our specialist team. We can help you seek out those great green mortgage deals that might be a little bit harder to find on your own.

Always seek reliable advice

As with most mortgages, but particularly with offers that are newer to the market, it is always recommended you seek advice from a trusted, professional mortgage advisor.
The Lending Channel is here to help. We take time to get to know all our customers and their specific needs. We'll use our expertise and connections to find you the best type of mortgage deal available, tailored to your specific circumstances, saving you both time and money.
Please don't hesitate to contact our team today for first-class, no-obligation financial advice.