Larger Loans in demand for SMEs 
Date Published:25/02/2022
According to a study conducted by Iwoca, there has been a steep climb in the amount of money that small and medium-sized enterprises (SMEs) are seeking to borrow. In the third quarter of last year, the majority of SMEs were looking for loans under £25,000 - however, by the fourth quarter, this number had increased to £100,000 or more.
The results of this study are noteworthy, according to Iwoca, because it signifies a shift in priority for SMEs and a change in confidence in economic recovery over the last year. Seemingly, SMEs are looking to the future beyond the pandemic and setting their sights on what's next.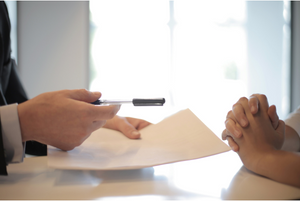 A significant change
Prior to the pandemic, it was relatively uncommon for SMEs to borrow money to fund their growth. However, brokers have seen a sharp rise in seeking funding for this purpose, from 25% to 43% by the fourth quarter of 2021.
Loans between £100,001 and £200,000 were the most commonly sought after by SMEs, according to over a quarter of brokers. They also reported a 15% fall in SMEs seeking smaller loans.
However, only 9% of brokers said that recovery from lockdown was the reason why SMEs were requesting finance.
What does this mean?
Colin Goldstein, who acts as the commercial growth director of Iwoca, explains what this could mean: "This quarter's SME Expert Index indicates growing confidence among small businesses, who have endured the blow of the Omicron shock."
"After two years of uncertainty, SMEs are now able to set their sights on growth – an encouraging sign that the mainstay of the UK economy is on its feet once again.
"We need to continue to support small businesses in accessing finance, to power this growth and contribute to a meaningful economic recovery."
A need for growth
Post-pandemic, it's crucial that SMEs set their sights on a brighter future, and take steps towards moving forward. These numbers are encouraging, and signal that it's a great time to take action towards growing your business.
However, if you're considering borrowing money, it's crucial that you speak to a reputable broker for trustworthy advice on your situation.
Whether you're considering a smaller or a larger loan, The Lending Channel can help. Our team has years of experience advising businesses on their financial situation, helping you explore their options. From there, we use our network of connections to secure the right loan for you.
We recognise that each business is unique, and don't believe in a "one size fits all" approach; we always deliver bespoke service that suits you and your circumstances.
Don't hesitate to get in touch for some free, no-obligation advice.